So. Because I no longer go on play dates (we know no one up here!) and the kids have been sick on and off for so many weeks (no real exploring of our new town) I have been getting a lot of crafty action. This is my day today. Tom and Jerry. Crafting. Tom and Jerry. Crafting. It works, you know?
(I dont even want to talk about how little man has the apparently new to us bug introduced via little miss last weekend and has been throwing up all day. Dont want to talk about it. At. All.)
So. Crafting.
Gnomes. Gnomes are the perfect fall fanciful craft. I am toying with the idea of making baby dear be a gnome for Halloween. With a little pointed red hat and a fake beard attached to it. Right?
So. I saw this little craft for turning pinecones into little gnome men with wooden beads, red felt, and a bit of wool. And it was so stinking easy. And SO DAMN CUTE.
Here are the pictures.
choose two pinecones that can stand up on their own, and that have a pointy
end at the top to put the wooden bead head on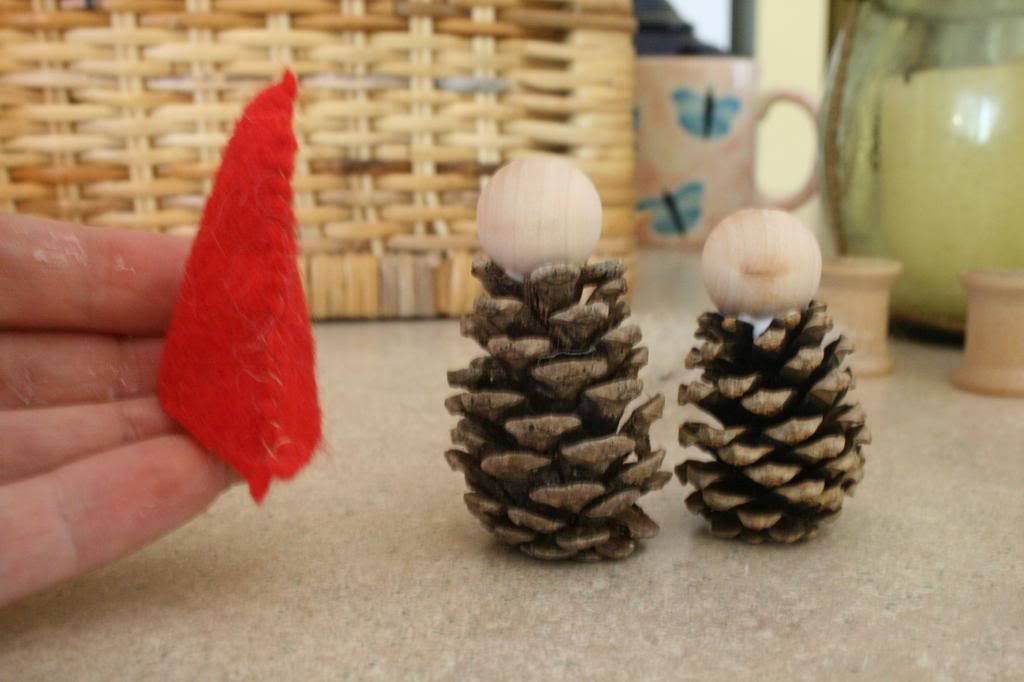 add wooden beads for the head, gluing in place. stitch up a simple red hat,
out of felt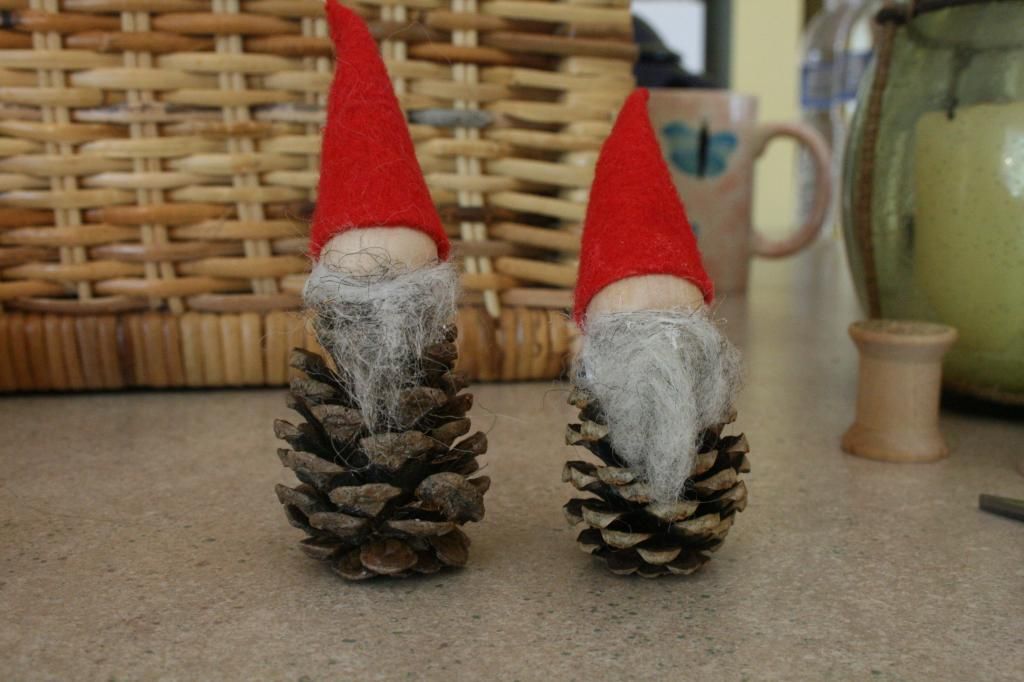 add tufts of wool for a beard.
voila, gnomes. here they are enjoying their fire on our nature shelf
Then I saw this pinterest post of a little gnome family. HAVE TO MAKE THOSE. So I did, using felt (regular felt from the fabric store, nothing fancing) and hand stiching them.
the basic shape was important to get down. i trimmed as i sewed it together
first i sewed up the body, then the cap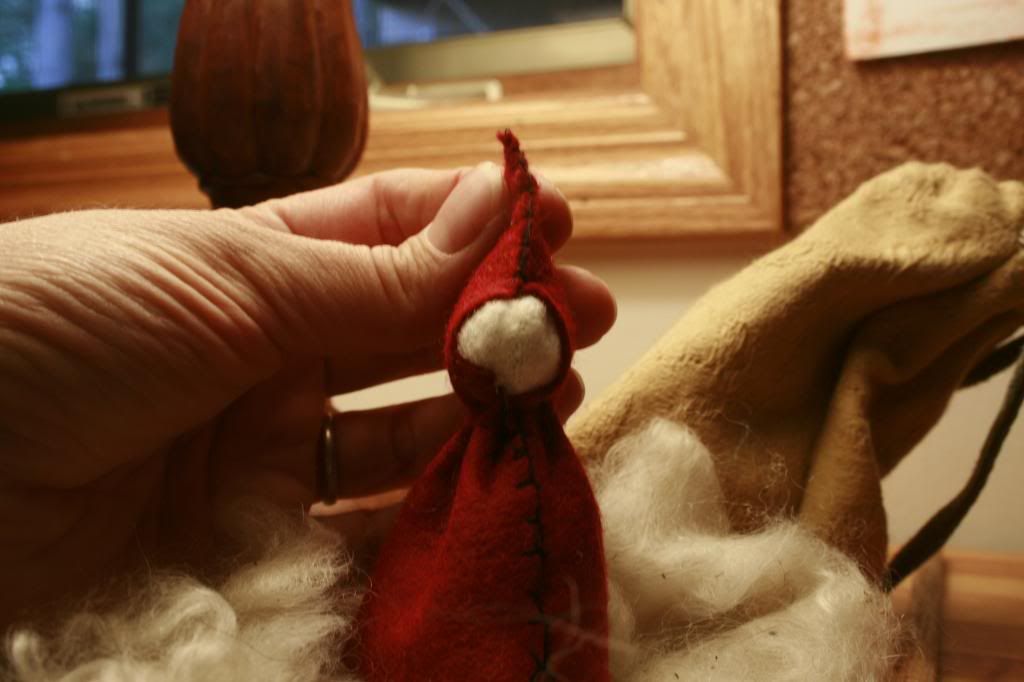 the little face piece is inserted in the hole, and then stuffed with
wool from the underside. i then stiched a running stitch around the
neck to gather it tight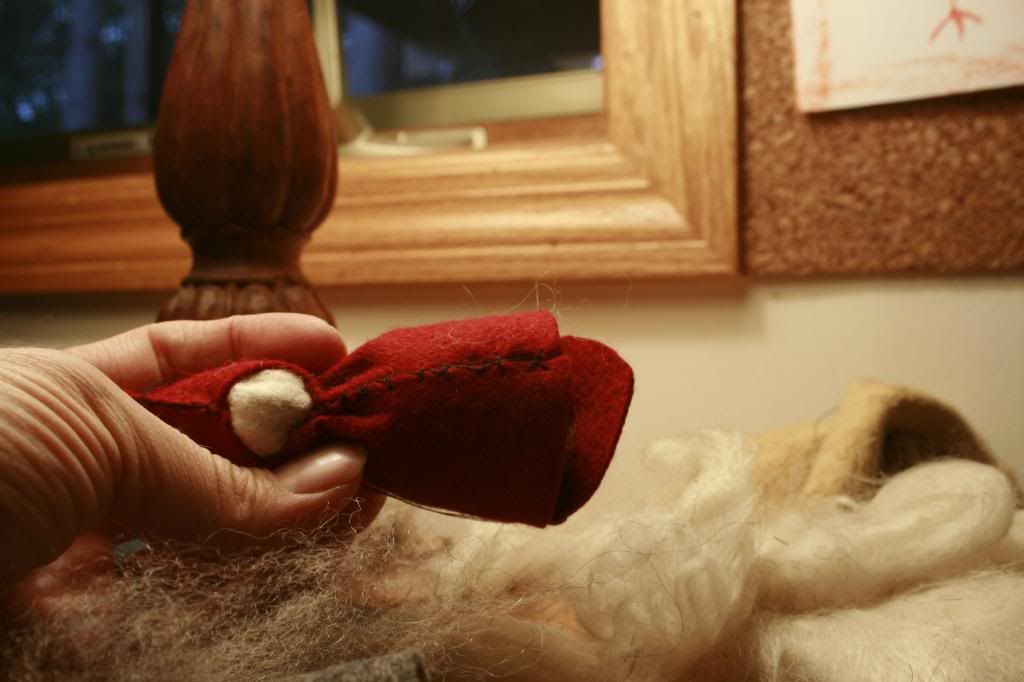 then i sewed on the bottom, leaving a flap to stuff.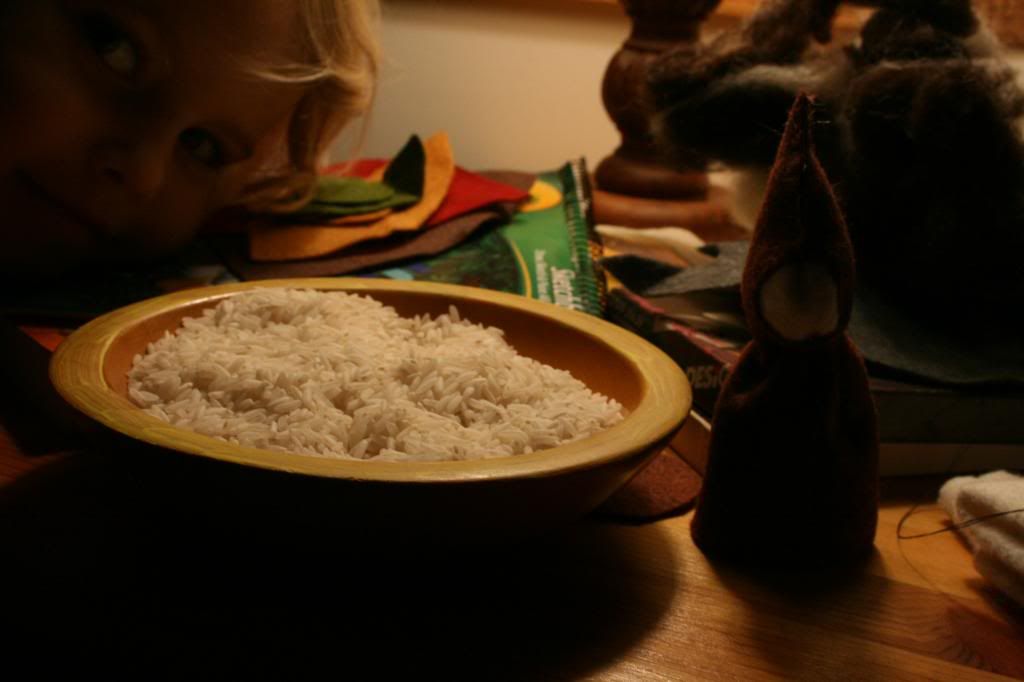 first i stuffed it with wool, then rice on the bottom to make them
stand up better. little miss liked this part.
our finished brother gnome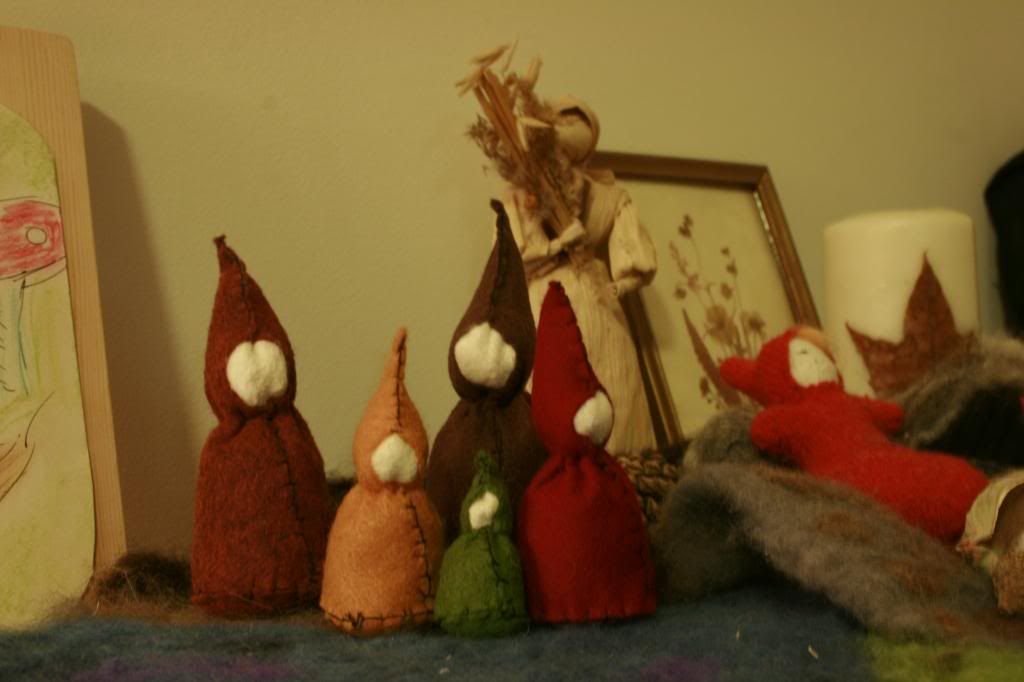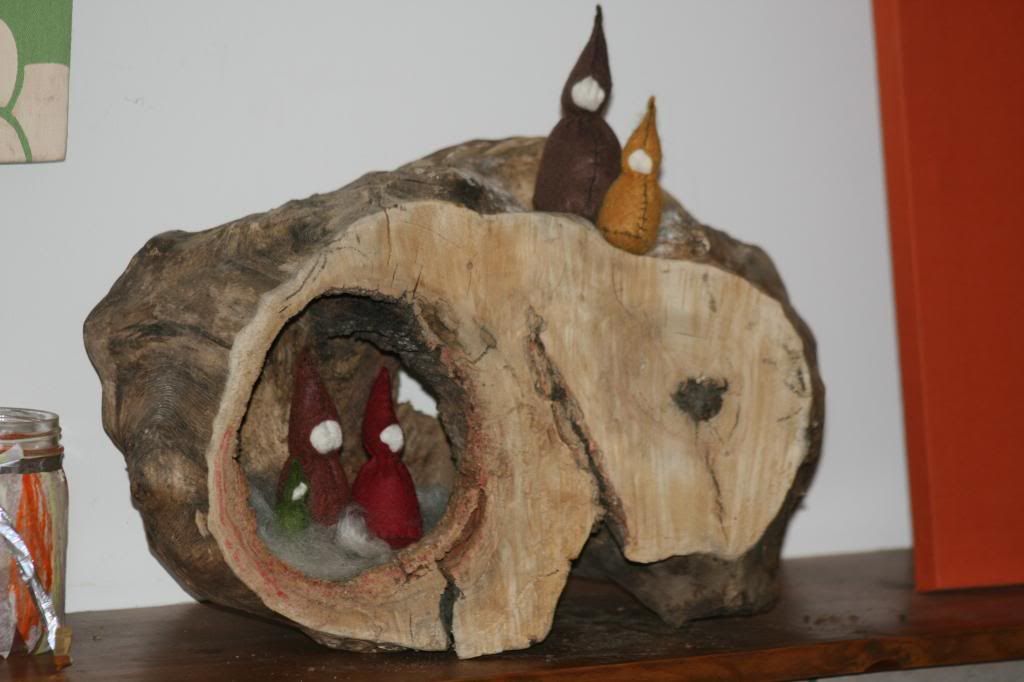 So this post took me all day to write and my kids are watching family movie without me. BAD MOMMY. Dude, I am so beat. I hope this weekend is good and refreshing (or at least I get in a nap)
Happy gnome crafting!